Hi everyone!
Update Time
Download the release here: FoldingText 2.3 (Dev)
Was the last release in March?!
Sorry about the delay, but a lot happened in my life and let's just say I've mostly been dazed and confused this entire time. Long story short, I moved jobs and relocated countries (continents even!
). Between work, moving family and setting up house in a foreign country, there was a lot to do, and it was hard to prioritize FoldingText development.
Now to the good stuff! This release adds another new feature, which we think you've all been asking about: Themes!
We now have three themes: The Good old Default, A Night Mode, and Sepia.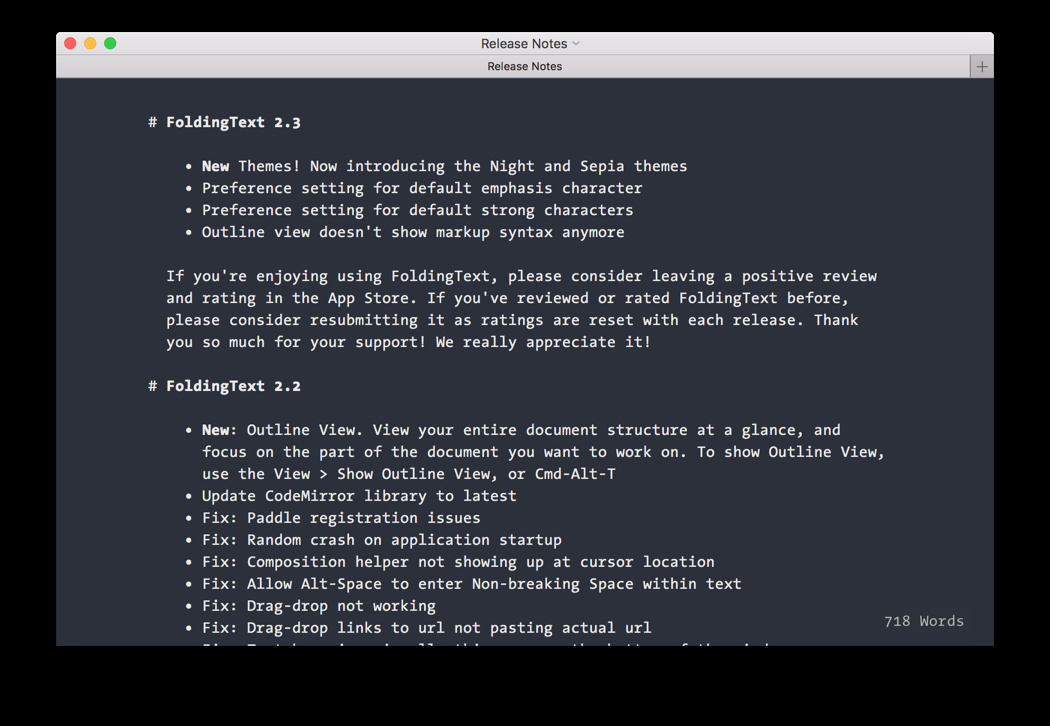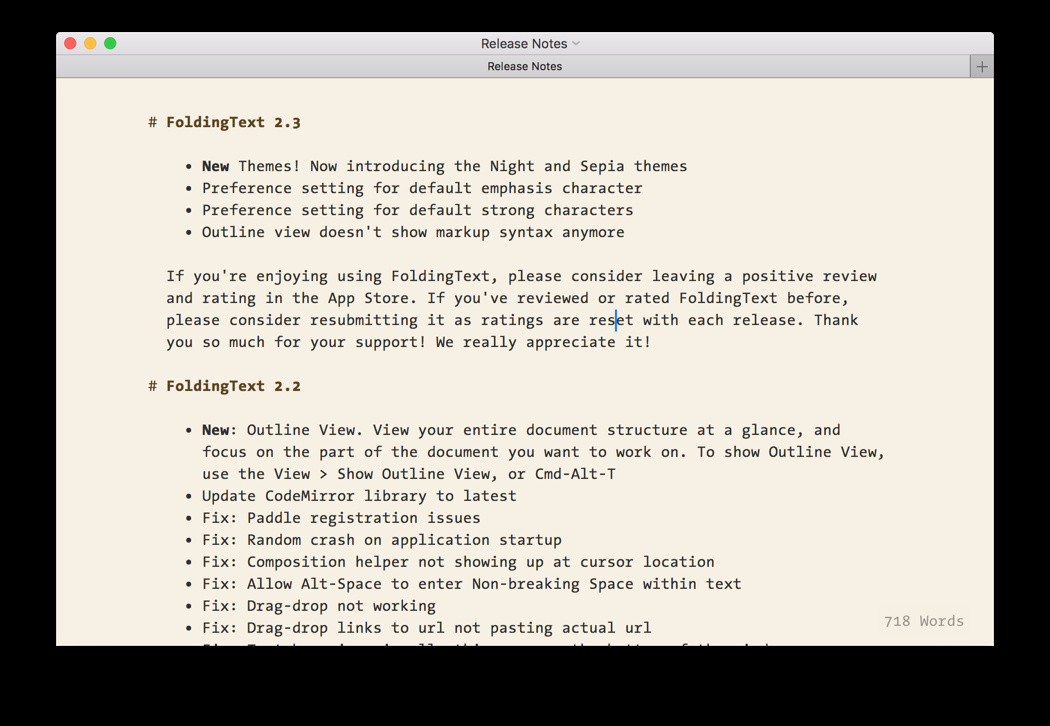 You can switch themes using Preferences. In preferences, we've added a couple of other things people have been requesting: The ability to choose whether you like your emphasis and bold syntax using _ or *.
Another addition is in the outline view. Now all markup is stripped when displaying headings in the outline view.
As always, please let us know if you encounter issues with this release.
Regards,
Mutahhir